Dawn Reger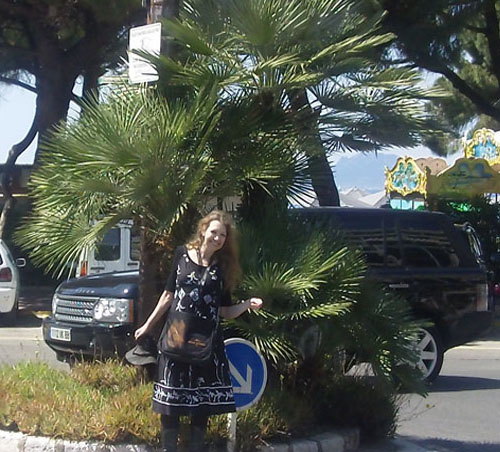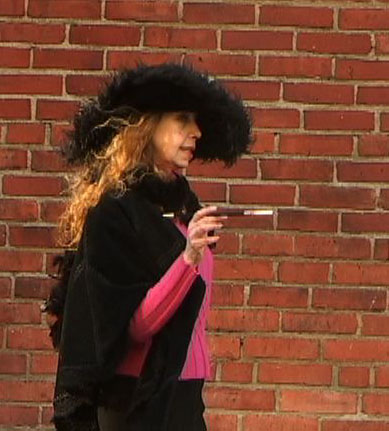 The whole trip to France was kind of an odyssey. I've known Dawn Reger only 5 years but she has been a wonderful friend. We collaborated on a half dozen movie together over that time. Not only have I had no problem with her instantly jumping in to my movies as an actress and comedian. She also came up with numerous props, mermaid costumes, and innovative ideas. The first movie we shot was Correspondence School of Brain Surgery. "You too can be a brain surgeon in your spare time." She stopped by Stop and Shop and brought along a head of cauliflower to use as a brain prop. Last year we went to the Coney Island Mermaid Parade This year our movie Don't Spill the Eggs was turned down by Nantucket and Woods Hole but was chosen for the Golden Lion Film Festival in Swaziland Africa and the Cyprus International Film festival. Dawn did most of the female voices for Love @ First Sight which was chosen for the Cannes Film Festival Short Film Corner.
Dawn did most of the female voices for Love @ First Sight which was chosen for the Cannes Film Festival Short Film Corner. She was excited. She said she had always dreamed of going to Cannes. I told Dawn, "Not only are you going to Cannes but you're in the festival." We got two filmmaker passes for our movie to see the numerous films, parties, etc. We started the trip in Paris with my friend Maria who took us to a outdoor party on a footbridge overlooking the Seine. People were there on the bridge having a picnic with wine, cheese, and a full moon hovering over Notre dame.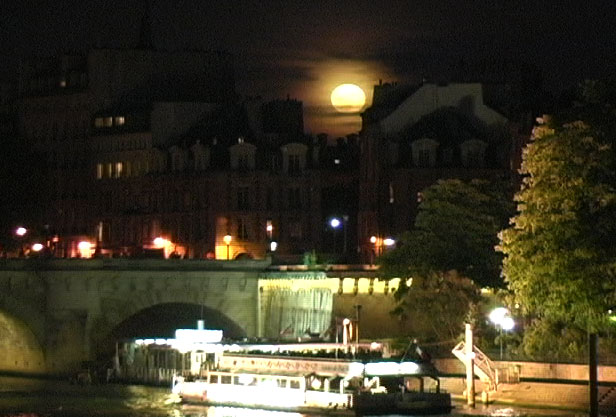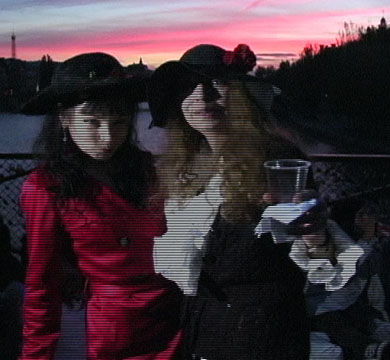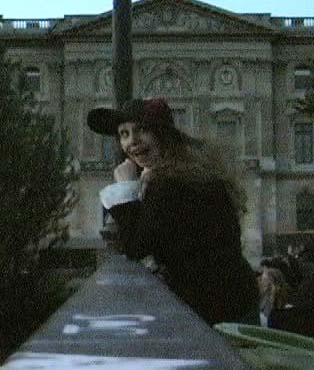 At first we weren't exactly getting along in Paris walking down the Champs Ellysses she complained that I was walking too fast for her and rushing to get things done right away which caused a little bit of friction. When Maria took us to the Paris bridge party though she was ecstatic. In fact I found a video clip of Dawn dancing with pure joy on the bridge she was so happy to be there. When we got to Antibes and found out we were a half hour away from our hotel and heading the wrong way on the bus that was the low point of the trip. Later that night we got to Cannes and saw the documentary on Roger Corman the 60s indy filmmaker who made Attack of the Amazons, Rock and Roll High School, etc.       When Peter Fonda and the crowd gave 85 year old Corman and his wife a standing ovation afterwards it was kind of an epiphany for us. We had been friends of course. But at that moment all those little problems between us dissolved. It was a crystallizing moment. We were unmistakable truly partners....a team. We were two independent filmmakers watching our hero receive a kind of lifetime achievement award doing what we were starting out to do.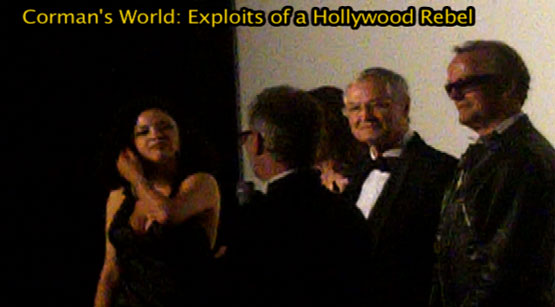 That moment was an epiphany in my life. Up to then I had been a cartoonist dabbling in video. At that moment I became a filmmaker and Dawn and I were partners in this venture we had traveled together.
The next day while looking over the French Riviera on the beach I put my arm around her and said, "Dawn We're not in Kansas anymore!"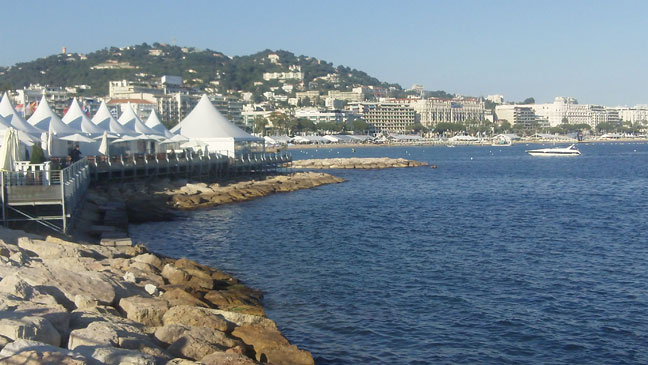 On the 21st we went back to the hotel. She hugged me and said "This is May 21 the day they predicted would be the end of the world but we're still here and this has been the best birthday of my whole life." That's when we got romantic and became much closer. We went to Grenoble to visit my cousin for a few days and had fun in the mountainous part of France before returning to Paris. We went to the Louvre one night and she talked about how she loved the Italian paintings of mythology. I told her I had a surprise for her. The next day I took her on a trip to the obscure Gustave Moreau Museum with is visionary mythological paintings.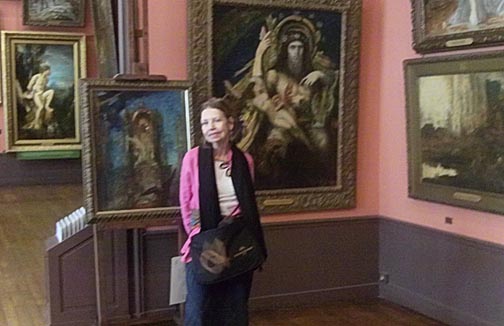 On the last night in Paris my Friend Maria took us to a private house art atelier in Montmartre where people discussed art over wine and cheese. It was kind of like the salons Gertrude Stein would have with Picasso and that crowd in the 20s. There were artists, filmmakers, photographers, musicians, and a guy who wrote a recent book about noteable writers in Paris.
This event had been written about in a recent NY Times article about Hidden Paris.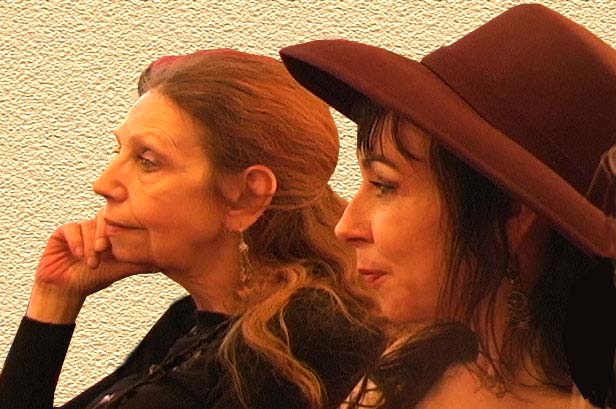 The day after we got back we went and saw the new Woody Allen movie Midnight in Paris which we had smissed at Cannes. A few weeks later she got sick and left us. When I saw her in the hospital I told her I needed her in my next movie because she was such an important part. She squeezed my hand and said "Thanks for being in my corner." I'm very saddened but I consider it a privilege that I was as able to make her happy during the last great adventure of her life.
Photos of Dawn in various movie roles.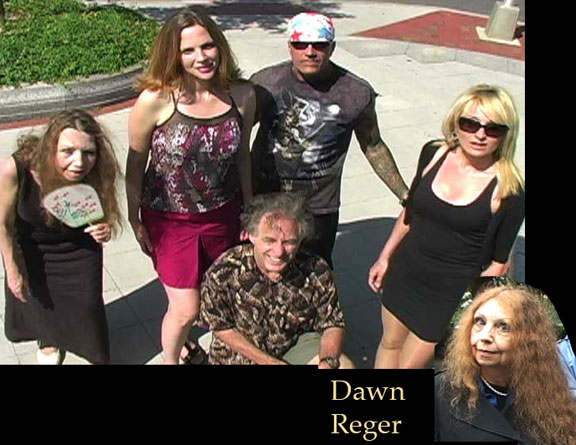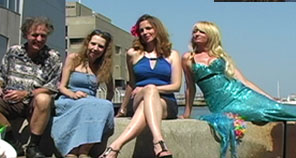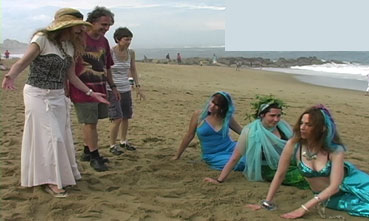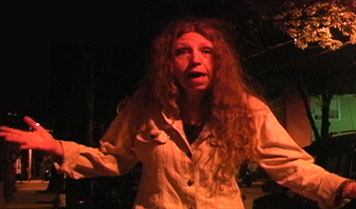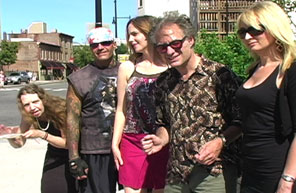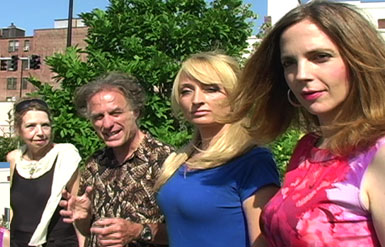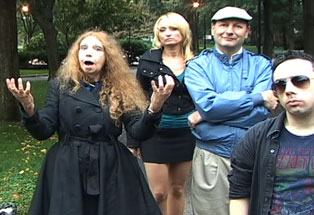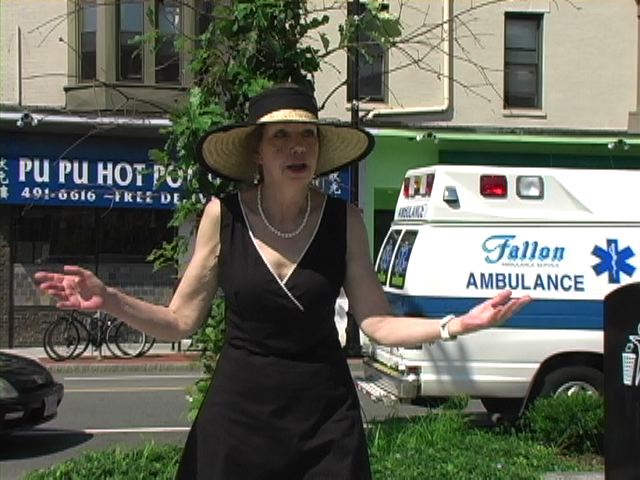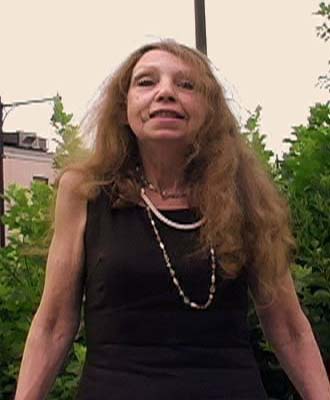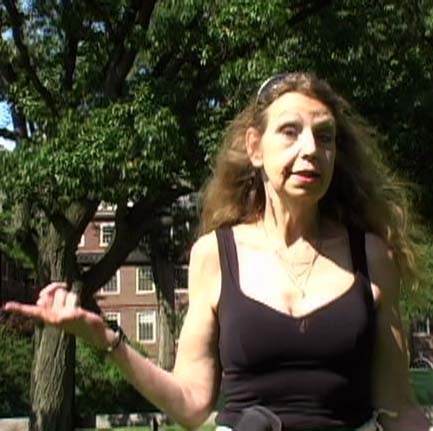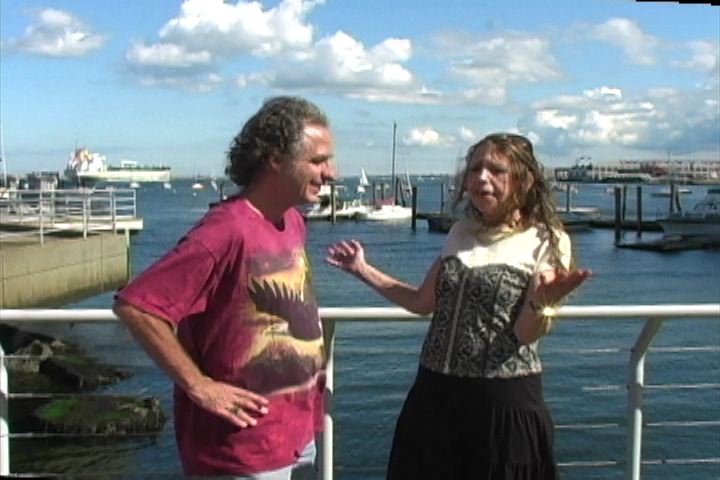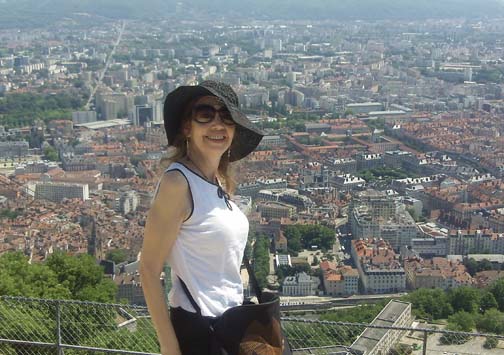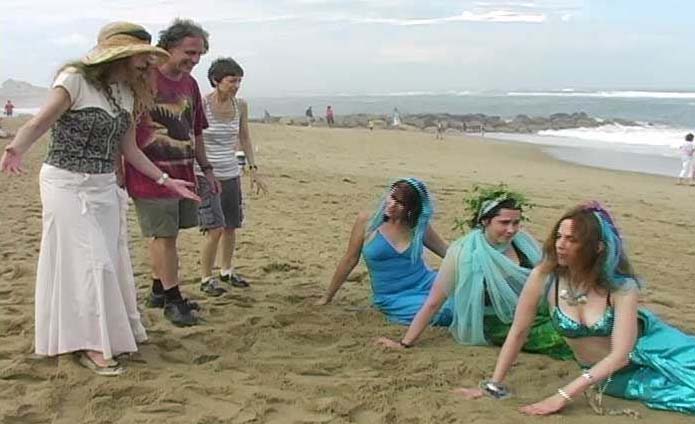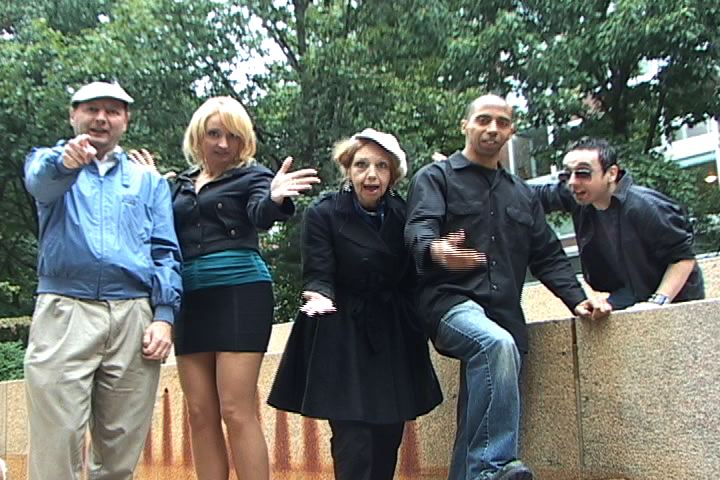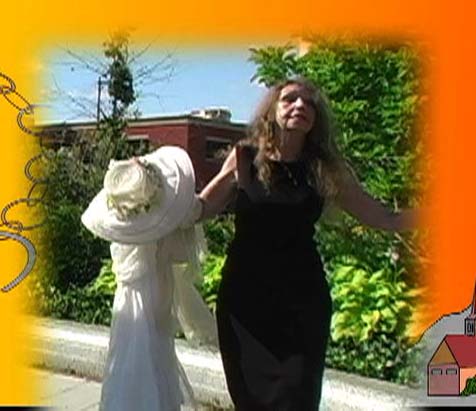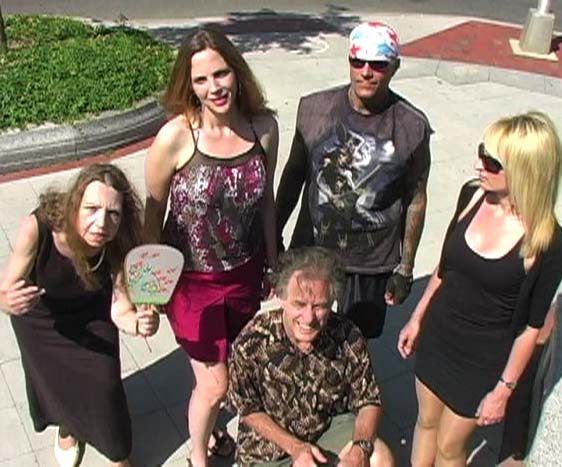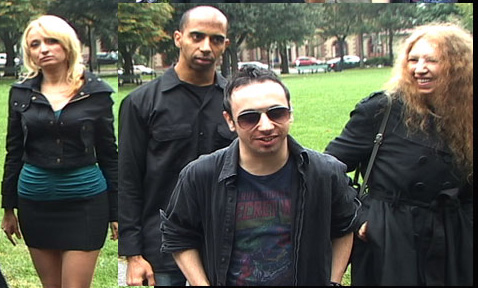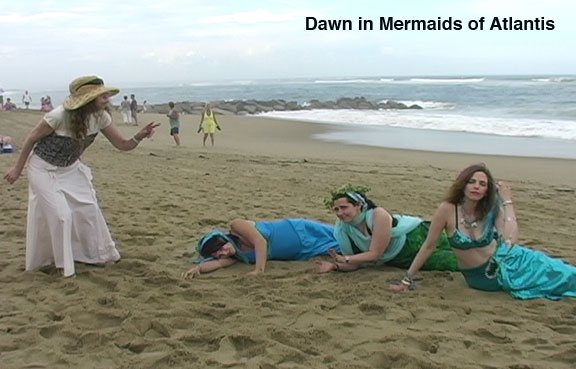 ---
Dawn in Paris
---
More Movies and Videos with Dawn