Dawn Reger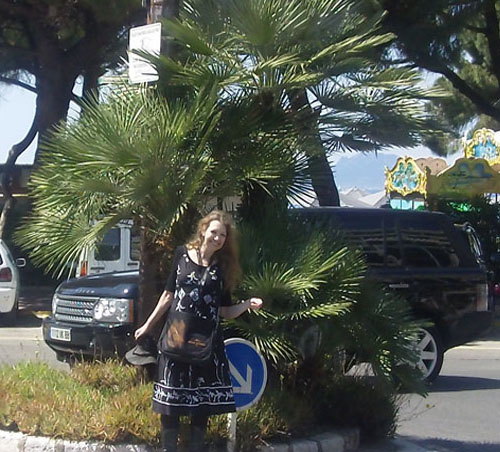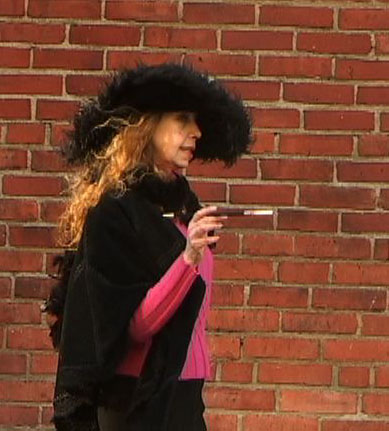 Dawn Reger has collaborated on a half dozen movies from my Rooster Tails Series as an actress and comedian. But she also came up with numerous props, mermaid costumes, and innovative ideas. Dawn had a history of being involved with the theater before I met her. She had also been a writer and a magazine publisher. Last year we went to the Coney Island Mermaid Parade This year the movie we worked on Don't Spill the Eggs was chosen for the Golden Lion Film Festival in Swaziland Africa and the Cypress International Film festival. Dawn did most of the female voices for Love @ First Sight which was picked for the Cannes Film Festival Short Film Corner.
Dawn was excited. She said she had always dreamed of going to Cannes. I told her, "Dawn not only are you going to Cannes but you're in the festival." We got two filmmaker passes for our movie and went to numerous films, parties, and seminars. We first arrived in Paris and went to a picnic on a footbridge near the Louvre drinking wine overlooking the full moon behind Notre dame.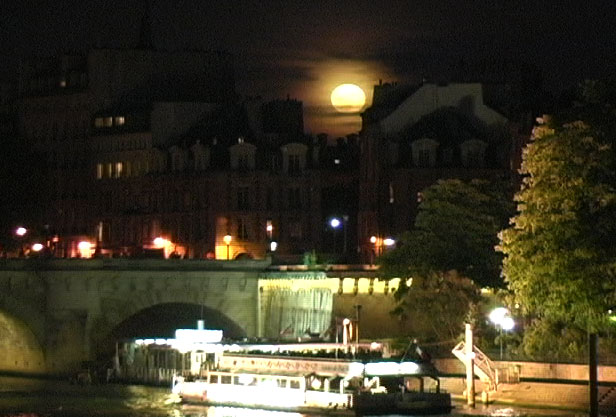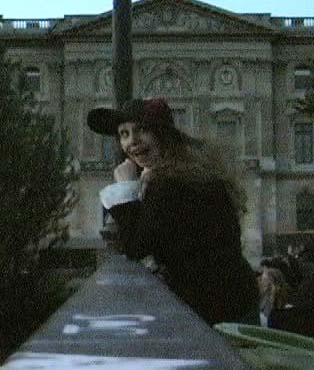 On our first night in Cannes we saw Peter Fonda introduce the tribute movie about legendary indy director Roger Corman. Seeing the 85 year old Corman and his wife getting this standing ovation for all their years of creating movies was an epiphany for us as independent filmmakers.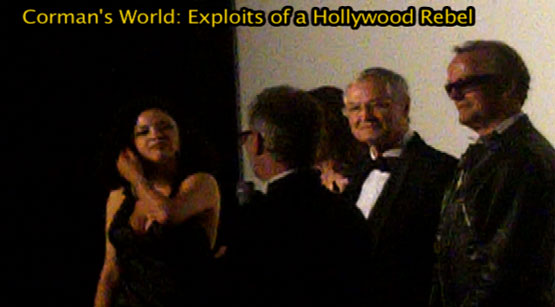 The next day we walked out onto the back deck of the Turkish Film Pavilion.
I put my hand around Dawn's shoulder pointing out to the harbor of the French Riviera and said,
"Dawn.....we're not in Kansas anymore!"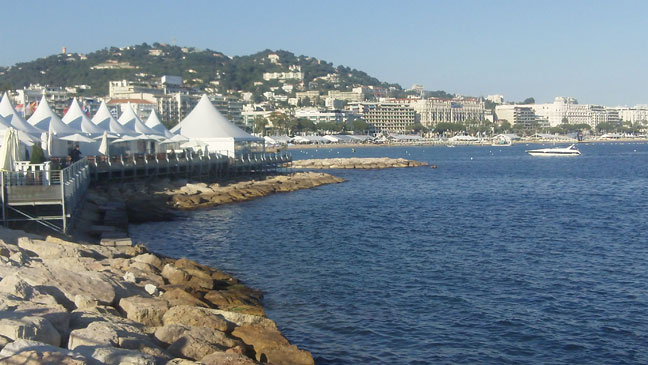 Later that night she said that this had been the best birthday she ever had.
---
We went off to Grenoble for a few days to visit my cousin and explore the mountainous part of France.

When we returned to Paris at the Louvre Dawn was looking at the Italian paintings and said she always loved mythology. I told her that I had a surprise for her. The next day I took her to a small obscure 19th century house on the Right Bank. We walked up the ancient spiral staircase to see the huge mythological visionary paintings of the artist Gustave Moreau collected in his original house.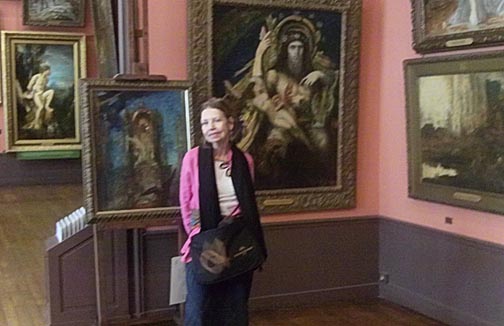 On the last night in Paris my Friend Maria took
us to a private house art atelier in Montmartre where people discussed art over wine and cheese. It was kind of like the salons Gertrude Stein would have with Picasso and other artists in the 20s. There were artists, filmmakers, photographers, musicians, and a guy who wrote a recent book about noteable writers in Paris.
This event had been written about in a recent NY Times article about Hidden Paris.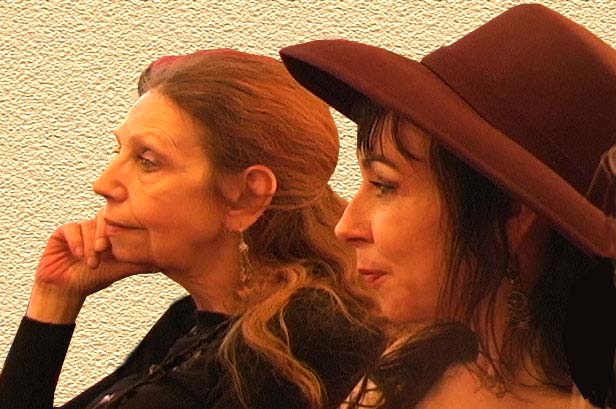 The day after we got back we went and saw the new Woody Allen movie Midnight in Paris which we missed at Cannes. A few weeks later Dawn got sick and left us. I'm very saddened but I consider it a privilege that I was as able to make her happy during the last great adventure of her life.
---
Photos of Dawn in various movie roles.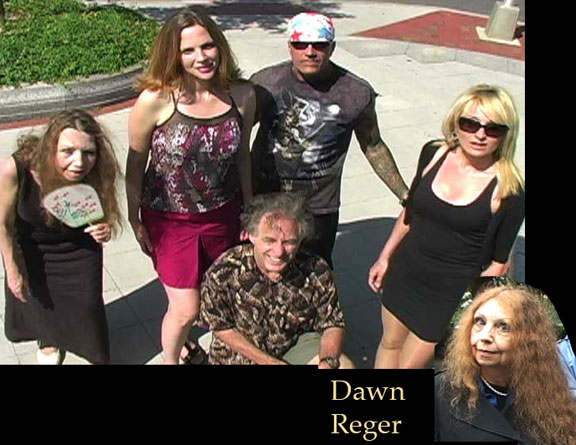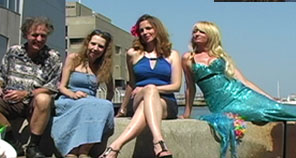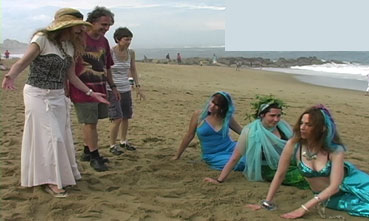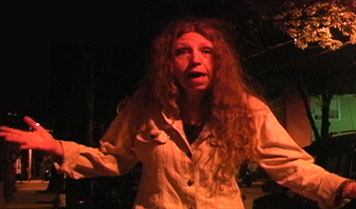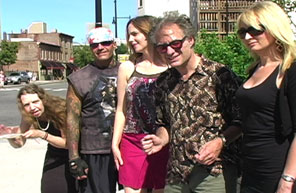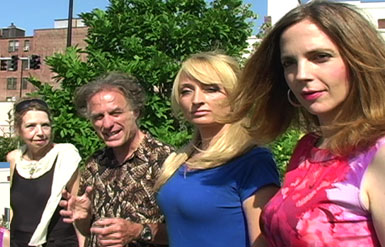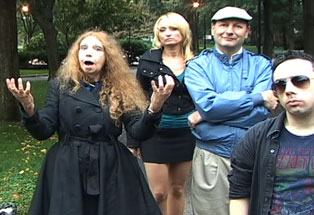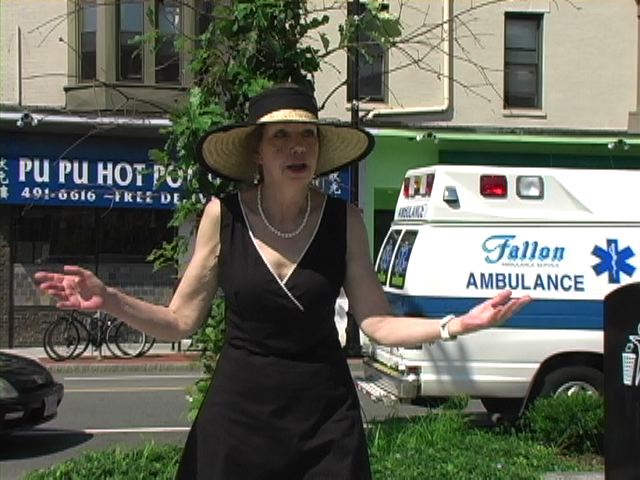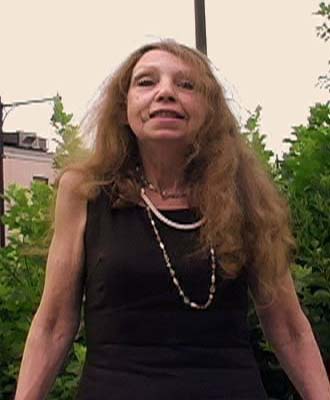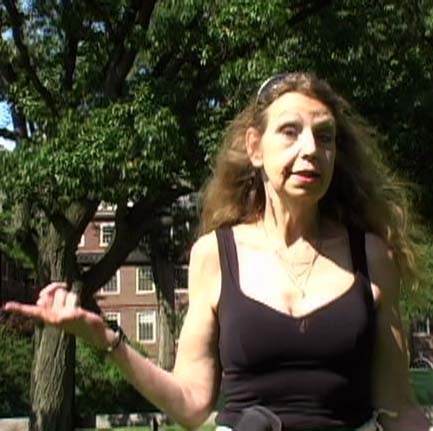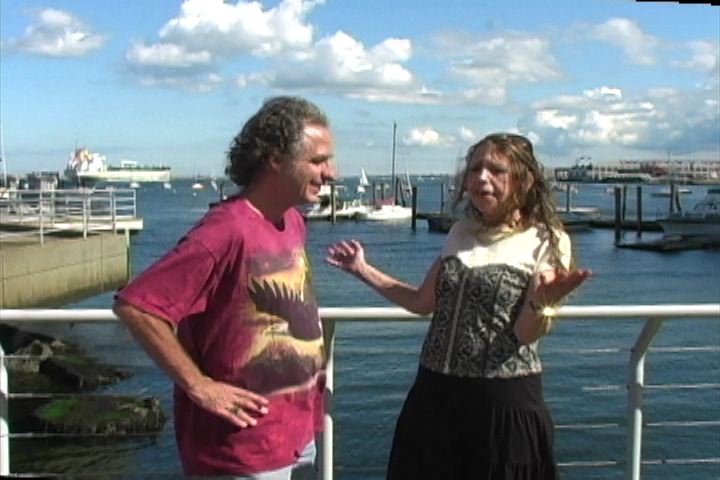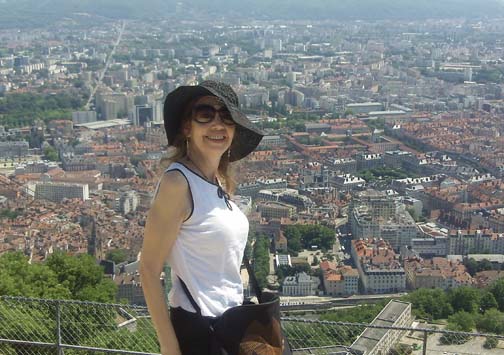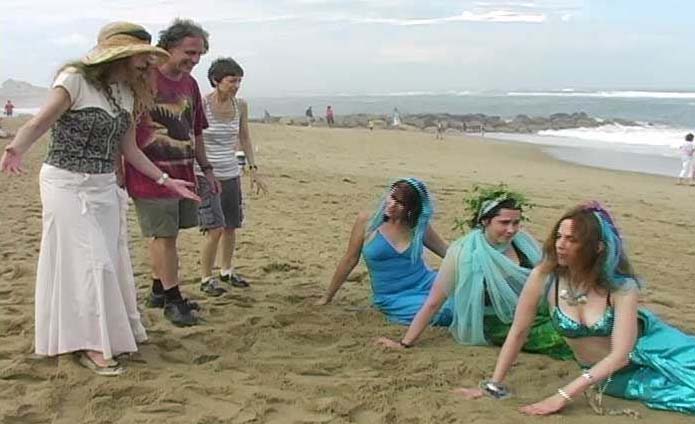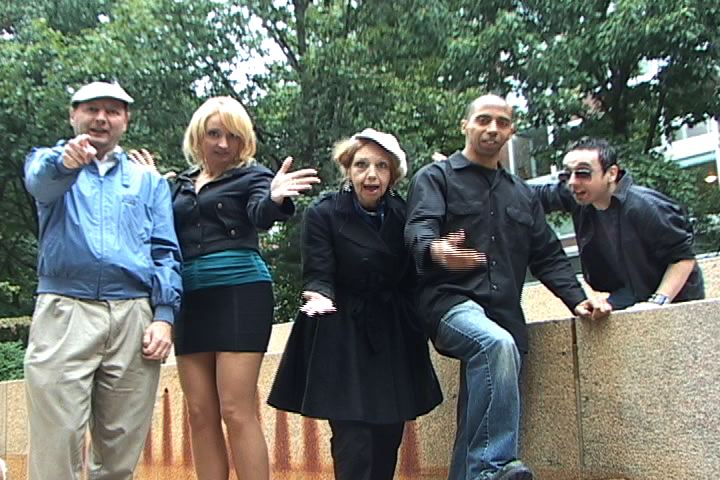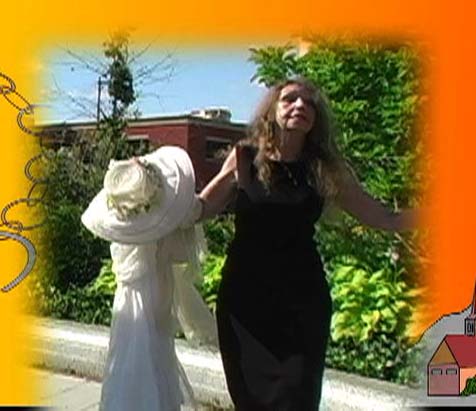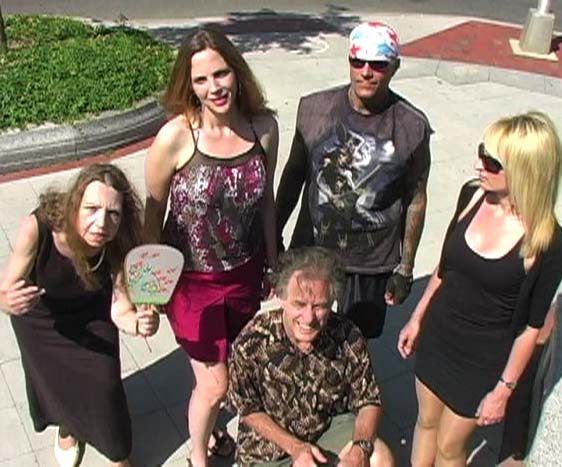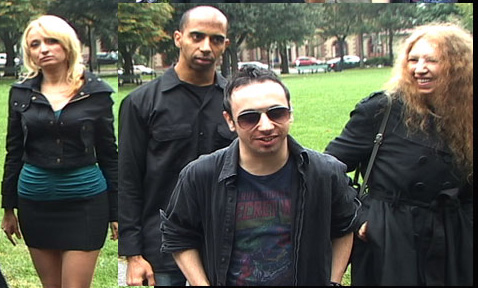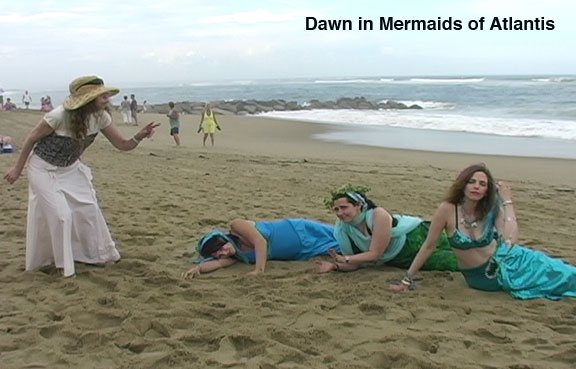 ---
Dawn in Paris